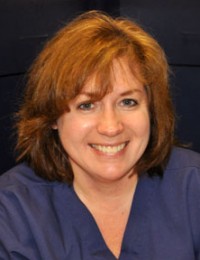 Production Manager
Carmen joined the Atascazoo staff in 2003 as a veterinary technician. Prior to working here, she ran a boarding facility and pet store in Puerto Rico and also worked at another local veterinary clinic.
Carmen admires the fact that the doctors at Atascazoo are appreciative of the staff's work. She enjoys being around animals every day and also likes the fact that every day on the job is different than the day before.
When she is not at work, Carmen enjoys cooking, baking and looking for new recipes. She spends a lot of her time with her identical triplet girls, and she also enjoys skiing and snowmobiling with her family. In the summer, she likes to camp and go boating.